Square-shaped images – although they have become a classic – are no longer the only format accepted by Instagram. After the launch of posts in landscape and vertical format, the app was able to set aside most limitations that the square format brought to the app.
While the exact sizes of these formats won't change the life of an average user, things are obviously different when we are talking about professional social media management where you will need to deliver the best pieces of content on your customers' social channels every day and need to do so optimally, generating the best possible results.
With that in mind, we created this super-complete guide to sizes, dimensions, and all the details you need to know to create the perfect Instagram post in 2019.
Why is knowing the right size important?
Instagram is increasingly consolidating itself as a determining social network in any digital marketing strategy. If we take into account that most people access the Internet from their mobile phones and that Instagram was initially created just for mobile, you can better understand how image size can impact the experiences of people with different devices.
It is very important to think about how to optimize this user experience so that it engages in the right way. You can use an editing app, like Instasize, to crop and resize the dimensions of your raw photos before any additional post-processing to make sure they fit the social network of your choice.
Following the dimensions mentioned in this article ensures that your audience sees the media completely.
Profile Image
Unlike Facebook, Instagram does not allow us to edit and crop the profile picture. Since you cannot adjust the image size through the app, you must create your avatar with a minimum size of 180×180.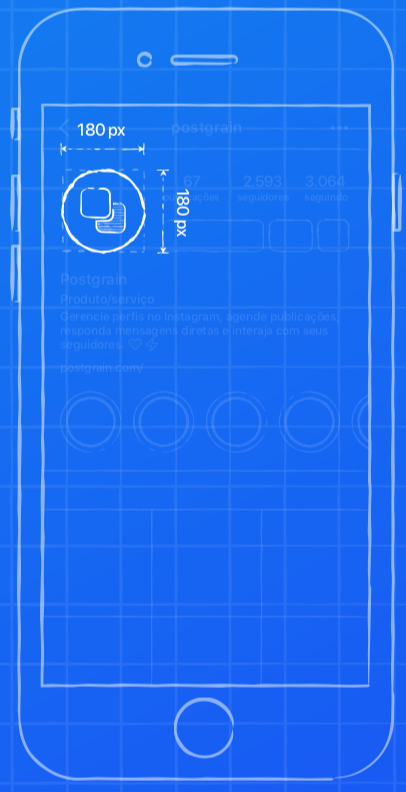 Its recommended that you create a photo with a higher resolution – such as 500×500, for example – to ensure the quality of the photo, always with a 1: 1 aspect ratio. Just remember that Instagram makes a circular cut in your square image. So the most important information from your image should be in the center of the photo.
Post Sizes Square
It is the "classic" format of Instagram. The maximum media size for this type of post is 1080×1080 (1: 1 aspect ratio). If you're producing video at this resolution, you have a good choice: this format typically generates 30% to 35% more views than horizontal videos, according to this Buffer study.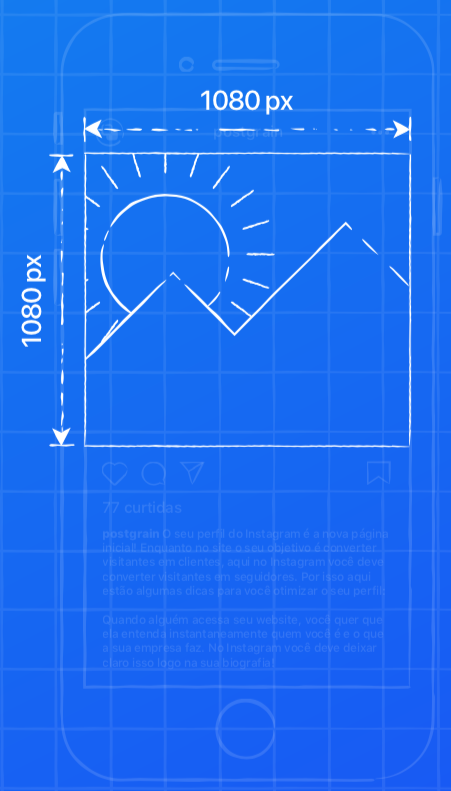 Landscape
Do you want to post a panoramic or widescreen photo? This is the ideal format! Use 1080×566 size with 16: 9 aspect ratio.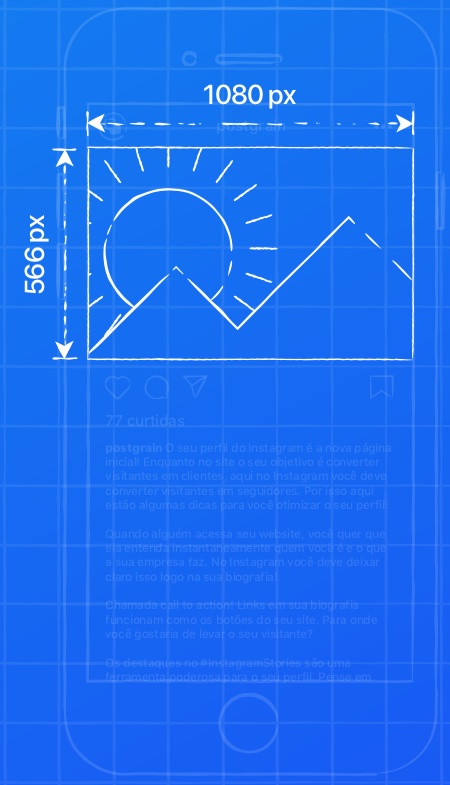 Vertical format
The vertical format gives us the ability to fully use the user's mobile screen. To post with this format, go to 1080×1350 resolution.
Video for IGTV and Instagram Stories
You surely must have already seen a story where either a sticker or an image was cut off by the screen of your phone. The good news is that, to make things simpler, IGTV videos use the exact same resolution as stories. So whenever you make a video for the platform, you can replicate it in history without any problems. We recommend that you create 1080 x 1920 resolution images and videos with a 16:9 aspect ratio.
To try to prevent some issues I mentioned above you should avoid placing important information around the edges of the Stories or IGTV videos. This ensures you'll have the whole media seen in different devices.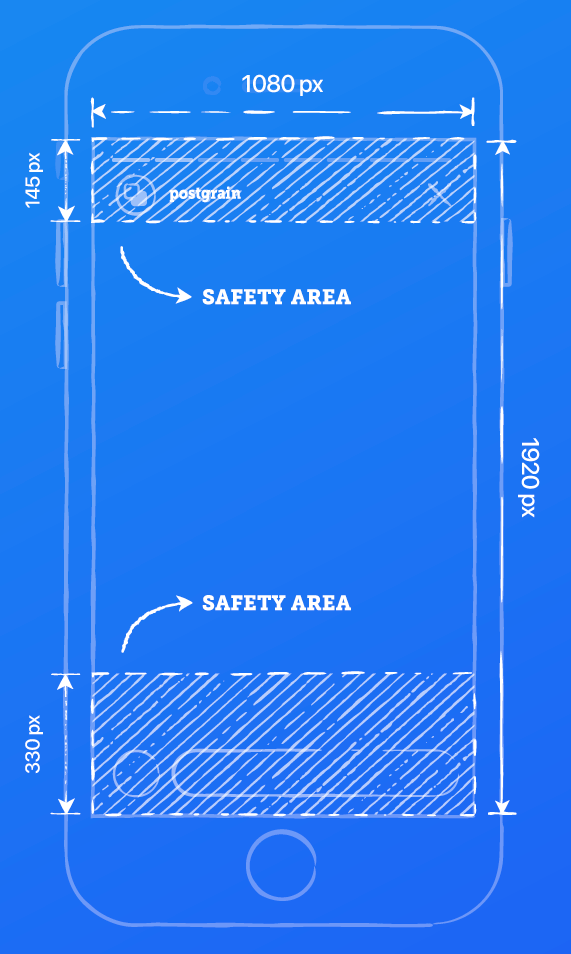 In stories, image lasts about 5 seconds and videos may have last up to 15 seconds.
IGTV videos from regular accounts can last up to 10 minutes. Although some lucky accounts are able to post videos of up to one hour!
IGTV video cover
Keep in mind: whenever you create a video for IGTV, make a thumbnail/cover, be eye-catching and visually stunning to attract more views.
In this case, use a resolution of 420×654 and avoid placing important information or text at the bottom of the image as this is where the title of IGTV videos are displayed.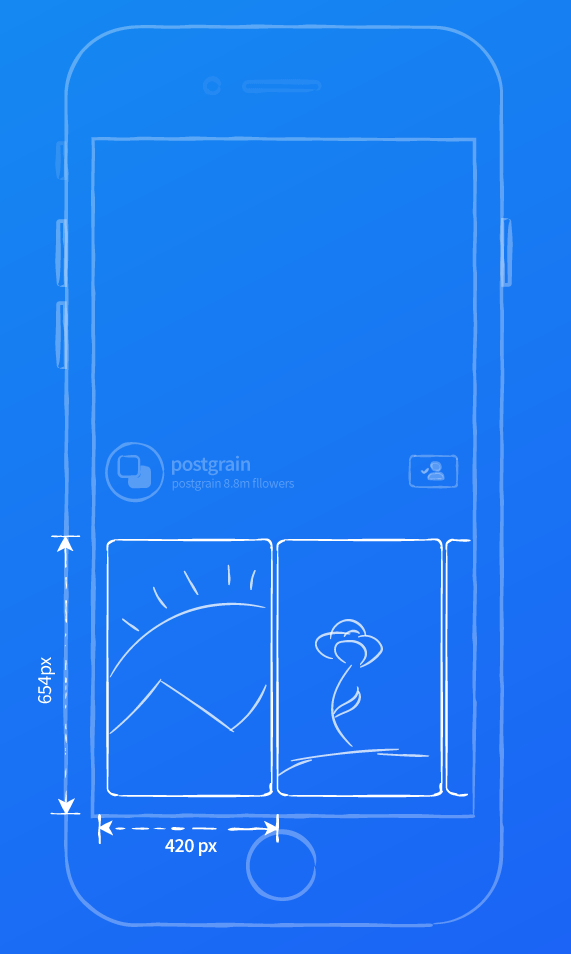 Hope you enjoyed this post!
See you next time.